Hi There! My name is Tim although some people call me Timmy, Timbo, Timbob, etc.
I'm an unconventional blogger that is known mostly for my work on LinkedIn and Medium dot com.
Outside of blogging, I work in technology and have a keen interest in finance/blockchain.
I've failed a bunch of times and had some massive lows, including severe mental illness. I've turned these lows into a mini transformation, and it was in 2011 that I became obsessed with personal development. Initially, my goal was to understand the mind so I could turn my life around. Once I had achieved that, I decided that I wanted others to be able to experience the same transformation. It's not your problems you need to solve. It's how you think that unlocks your potential.
Since 2011, my vision for my life is:
"To inspire the world through entrepreneurship and personal development."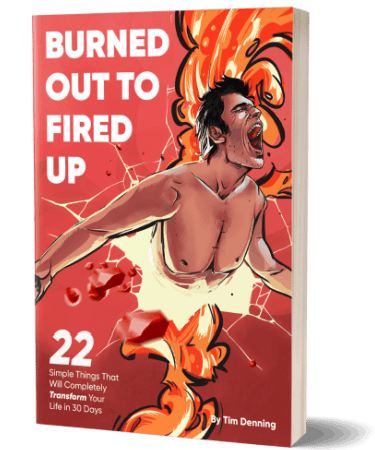 Are You Operating With Maximum Energy?
For those who are tired of dragging through the day, who want to get back the fire they once had, who are ready to reclaim your natural energy… this is your book.
Unleash the fire within